English Historical Documents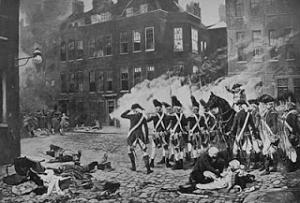 English Historical Documents, edited by David C. Douglas, is the most comprehensive annotated collection of documents on British history ever compiled, covering the years 500 to 1914, all selected by leading historians. Over the years it has become an indispensable resource for generations of students, researchers and lecturers.
Published by Routledge, EHD is now available in its entirety online, along with the primary sources from the previously out-of-print American Colonial Documents. To provide researchers, students, and instructors with first-rate, intelligent searchability, the Institute of Historical Research's team of experts have fully indexed the documents, using an exhaustive historical thesaurus developed by the Royal Historical Society for its Bibliography of British and Irish History.
English Historical Documents Online allows users to:
Access more than 5,500 fully searchable primary documents from 500-1914
Conduct meaningful searches—each document has been indexed and classified by experts at the IHR
Locate relevant material easily with quick and advanced searches, and explore content by Subject, Date, People, and Place
Look at events from a clear chronological perspective through an expanding timeline
Annotate material, save and manage searches, and bookmark documents with personalized log-ins
Download, print, and share documents for use in coursework
English Historical Documents Online is available for institutional purchase on a perpetual access basis. Click here for more information or to request a free trial from Routledge.
You can also find a series of posts about English Historical Documents on the IHR Digital Blog.