University of London
School of Advanced Study
Institute of Historical Research
CMH
CENTRE FOR METROPOLITAN HISTORY
Institute of Historical Research, Senate House, Malet Street, London WC1E 7HU
Tel: 020 7862 8790
Fax: 020 7862 8793
Email: ihrcmh@sas.ac.uk
Welcome to the CMH Website
Established in 1988, in collaboration with the Museum of London and other organisations, the Centre for Metropolitan History fulfils a long-standing need in London. It promotes the study and wide appreciation of London's character and development from its beginnings to the present day, and is concerned to set the history of London in the wider context provided by knowledge of other metropolises.
Latest News
CMH Conference: Cities and Nationalisms (17-18 June 2010)
Bookings are now being taken for this two-day international conference to be held at the Institute of Advanced Legal Studies (Charles Clore House, 17 Russell Square, London WC1B 5DR) on 17-18 June. Organised by the CMH and supported by The Leverhulme Trust, the conference will explore the nature and rich variety of connections between nationalisms and cities in Europe, Asia, Africa and the Americas. Cities explored include Alexandria, Belfast, Buenos Aires, Budapest, Cape Town, Cork, Cracow, Hong Kong, Kinshasa, Kirkuk, London, Montreal, Paris, Prague, Shanghai, Tel Aviv and Washington. Speakers include: Robert Bickers (Bristol), Iain Black (Cambridge), Bill Freund (Kwa-Zulu Natal), Tim Harper (Cambridge), Prashant Kidambi (Leicester), Paul-André Linteau (Québec). Registration Deadline: 4 June 2010. For the conference programme and registration form, see: www.history.ac.uk/events/conferences/941.
Call for Papers: Restoration London (22-23 September 2010)
In collaboration with the Centre for Hearth Tax Research (Roehampton) and Birkbeck, University of London, the Centre is organising a conference to reassess life and living in Restoration London, to be held at the IHR on 22-23 September 2010. Proposals for papers on any aspect of life in later Stuart London are welcomed, but particularly encouraged are those on 'London and its hinterlands', 'crime', 'employment', 'European and wider comparisons', 'health', 'housing and the built environment', 'hearths in domestic and work contexts', and 'religious observance'. Abstracts of 400 words should be sent to John Price or Andrew Wareham. Deadline: 31 May 2010. For further information see: www.history.ac.uk/events/conferences/1162.
Call for Papers: Blocked arteries: circulation and congestion in history (25-26 November 2010)
This conference aims to examine the ways in which congestion has been, and continues to be, a problem as well as an inherent characteristic of the historical development of cities and regions worldwide, particularly in their relationship with commercial, financial, industrial, tourist and other networks.It is also hoped to an exchange across disciplines and engage with current policy debates. Proposals relating to any historical period and geographical area examining congestion in its broadest sense and/or focusing on one of its multiple dimensions are welcomed. Themes that might be explored include: the importance of structure and agency in the conception, planning and execution of transport infrastructures such as roads, waterways, canals, railways and airways; the use of mechanical, medical and anthropomorphic metaphors describing the circulation of information, capital, goods, waste and people and its relationship with cities and regions; the cultural, political and social reception of new transport technologies and policies; the responses to and interpretations of environmental issues; the ways in which traffic and congestion have been depicted in films and literary and other works. Papers adopting a comparative perspective are especially encouraged. Abstracts of 300 words and a brief statement outlining the institutional affiliation of the participants should be sent to Carlos Lopez Galviz or Dhan Zunino Singh. Deadline: 15 June 2010. For further information see: www.history.ac.uk/events/conferences/1160.
CMH Staff Changes
Congratulations are due to Dr Mark Merry on his appointment, from 1 January, as IHR Digital Projects and Training Officer. Although Mark will continue to lend his expertise to the 'Life in the Suburbs' project, we are delighted to welcome his replacement as Research Officer, Dr Mark Latham. Mark joins us from the Centre for Urban History, University of Leicester where he recently completed his PhD on 'The London Bridge Improvement Act of 1756: a study of early modern urban finance and administration'.
Gresham College Lecture
The Centre's Director, Dr Matthew Davies, gave a lecture at Gresham College on 29 April as part of the 'Tudor Ports of London' series celebrating the centenary of the Port of London Authority. Entitled 'Merchants and Heroes: London's history in the time of John Stow', an audio file and video of the lecture are both available on the Gresham College website.
'People in Place' Project Website
The new website for the 'People in Place: families, households and housing early modern London' project is now online. The project, funded by the Arts and Humanities Research Council (Ref: AN4417/APN16429) and undertaken by the Centre in collaboration with Birkbeck and the Cambridge Group for the History of Population and Social Structure, examined the crucial role of family and household in the social and economic transformations which took place in London between 1550 and 1720. It reconstructed and analysed the dense matrix of families, households, properties, and buildings in the sample areas of Cheapside, St Botolph Aldgate, and Clerkenwell, tracing their evolution over time, to gain new insights into social structures and the agents and circumstances of change. The website not only introduces the methods and findings of the project, but also provides access to the project's data, published and unpublished papers.
MA in Historical Research
The Centre, in conjunction with the Victoria County History, offers an MA in Historical Research. Students take two 15-week training modules, 5000-word special project on a topic of their choice and a 15,000-word dissertation. The course can be taken either full-time (over one academic year) or part-time (two years). For information on this and other postgraduate degrees available at the IHR, see the Study and training section of the IHR website.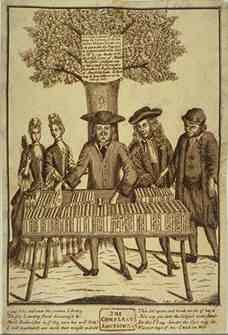 'London's Past Online' Click here to access the bibliography
Browse the London History Research in Progress list here


Links
Associated Bodies:
London Journal
London Record Society
External links:
Sir John Soane's Museum: a concise catalogue of the collection of some 30,000 drawings built up by Sir John Soane
London Film Archive

Gazetteer of Military Levies from the City of London, 1509-1603

NUME - New Electronic Museum of the city of Bologna: an interactive, virtual environment that allows travelling through time witnessing the evolution of the city of Bologna from 1000 to 2000 AD.

The European Urban History Group at the Technical University, Berlin

The AIM25 project (Archives in London and the M25 area)



Last updated: 14 May, 2010

Please email comments to Olwen.Myhill@sas.ac.uk